Presentation
Body
Straw is a noble product. Its living material must be handled by expert hands in order to preserve all of its qualities.
From harvest to delivery, the Monteil family keeps alive unique traditional skills that respect the nature of the local rye, seigle du pays. This ancient variety grows to a height of up to two metres and comes mainly from the fields of Corrèze, using traditional, environmentally friendly methods. The firm does its own harvesting, using self-binders which cut the rye lengthways without crushing it. Bound in bundles, the stored straw is then combed and brushed at length, beaten and sewn by hand or with specially designed machine tools.
Monteil's know-how covers everything from matting for greenhouses and cold frames (to protect seedlings from frost) to natural fencing and roofing. It specialises in the production of straw cases for the maturing and presentation of cheeses and other food products, and straw envelopes for wrapping and decorating bottles of wine and champagne, etc.
Straw, a generous nature
A natural insulator which protects against sunlight and frost, straw is also naturally absorbent. As a result, it is used for the draining and maturing of certain cheeses, to which it lends a unique flavour.
Straw also makes noble, honest packaging: its nature is expressed in all simplicity in authentic presentation boxes, displays and packaging.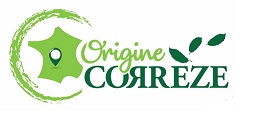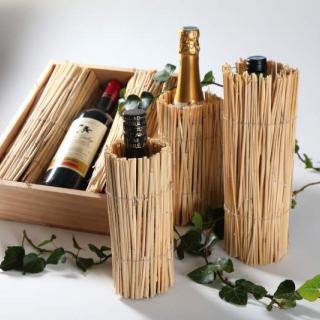 Texte bas de page
Management of health risks: a uniquely innovative process
Monteil et Fils has developed an innovative process for the complete sanitisation of straw cases for use with food products. The straw is pasteurised by high-temperature heat treatment, which ensures the destruction of pathogens (in particular listeria).
The treated straw cases preserve all of their organoleptic qualities. They are safe and comply with regulatory requirements concerning food safety.
In addition, the company conducted an HACCP process in 2007, enabling it to better manage health risks throughout production, right up to delivery. A record of each treatment and the assignment of a batch number ensure the traceability of the straw cases.
No chemical treatments are used after the straw is harvested. During the cultivation of the rye, the only plant protection treatments used are weed control applied several months prior to harvesting.